Welcome to Rock Creek Bloodhounds
Thanks for giving us a look. If you love Bloodhounds as much
as we do, then I think you'll like what you see.
Take a look around and give us a call if you have any questions.


NEW PUPPIES

We do not have babies available at this time. We do expect new litters
available between Thanksgiving and Christmas. Contact us if you
would like to get on our waiting list.

We do have some older female puppies available. Scroll down page to
see pictures or click
HERE
.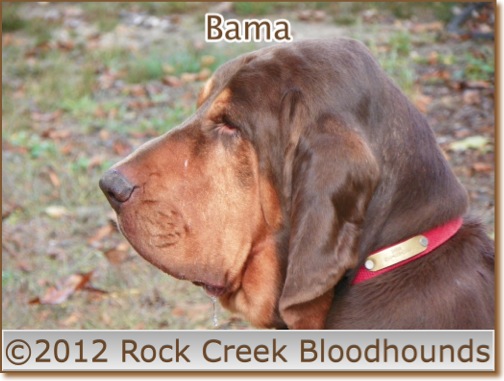 Bama, our baby is missing. If you have seen him since
Oct. 26, 2012 please let us know.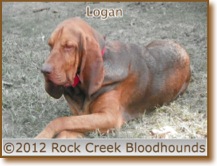 Logan, just chillin'
Color

All our adults and puppies are liver & tan, which is a chocolate
color. Some are light liver and some are dark liver, but they are all
liver & tan.


Health

We give a two year written health guarantee with our
puppies. Click
HERE
to view it.


Registration

All prices shown are for Limited AKC registration unless stated
otherwise. Limited just means that any puppies produced by
them cannot be registered through AKC.
You can purchase breeding rights for an additional fee.
Males:

None available at this time
Females:
Born:12/25/12 (9 Months Old)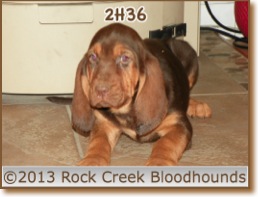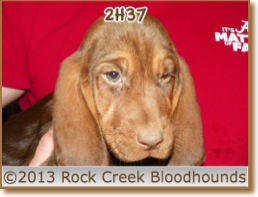 These are obviously old pictures. I'll try to have new ones soon.